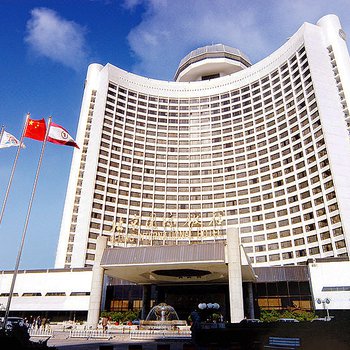 The Beijing International Hotel (Beijing Guoji Fandian) is located in the Jianguomenwai Embassy Area on Chang'an Street, Beijing's major east-west thoroughfare. The hotel is within walking distance of Beijing Railway Station and is five blocks east of Tian'anmen Square.
This Beijing hotel offers standard and deluxe rooms as well as suites. Guestrooms are equipped with with central air-conditioning, mini-bars, refrigerators, IDD telephones and Internet access.
A comprehensive range of conference facilities is also available.
A wide range of in-house dining options are on offer including a restuarant serving Shanghainese cuisine, a cafe and a revolving restaurant and bar.
Ticketing, concierge and foreign exchange services are available within the hotel, as well as a shuttle bus service to the airport and Beijing West Railway Station.
The hotel's recreation center is under construction.